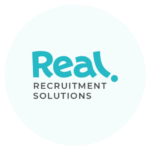 Job Description
Join a leading outsourcing company that specializes in providing customer/technical support and content moderation services and become part of a team of experts! Our client is currently seeking dedicated professionals who are willing to work from Lisbon in Portugal.
Starting Dates: Various starting dates available, including: 13/02 or 06/03
Recruitment Process: Easy online recruitment process (phone call interview)
No Experience Needed: Previous experience is not required. What matters are your language skills and willingness to learn new things!
Your Responsibilities:
Advising clients on travel options, including destinations, transportation, and accommodations
Providing travel details for clients, including flights, hotels, tours, and excursions
Providing information on visa and passport requirements, travel insurance, and other necessary documents
Assisting clients with any issues or problems that may arise during their travel
Staying up to date on current travel industry news, including changes in regulations, new destinations
Providing excellent customer service and building relationships with clients to encourage repeat business
About the project:
Become an expert in a travel management assistance company for businesses and organizations. It is part of ExpediaGroup, the world's largest travel company. The company is a global travel management chain with offices in over 65 countries
Requirements:
Fluency in German (must be at least C1)
Communicative level of English ( at least B2)
You live in Lisbon or you are ready to relocate
Ability to communicate clearly and effectively
You are looking for adventure
You want to work and travel at the same time
What you will gain:
Salary, bonuses and benefits:
Standard salary of :
1499€ gross if you don't choose to take the free accommodation
1134€ gross if you would like to live in a fully paid accommodation
Benefits and employment
The first contract for 12 months, It is possible to sign a permanent one after 2 years (or renewing the previous one)
Public and Private health insurance provided by the employer
IF YOU ARE MOVING FROM ABROAD:
Airport pick-up and administrative assistance with your registration in Portugal;
Refund of the flight expenses after 9 months after the 1st day of hiring;
Fully paid Accommodation in the city;
Integration activities: Portuguese lessons, sports and other opportunities for integration
Note: EU citizenship or full working rights are required!!
Are you ready to embark on a new journey in your career?
Apply today by submitting your CV, including your full name, contact information, and email address.
By submitting your application, you are providing consent for Real Recruitment Solutions to share your CV with our client for recruitment purposes.
Don't miss out on this exciting opportunity!
Other jobs you may like