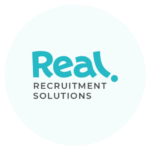 Job Description
How would you like to work to the world's most famous Cyber Security Company?
We are currently looking for 1st Level Tech Support specialist for our client in Athens, Greece.
Responsibilities
– Help customers resolve simple issues via email, chat and phone
– Reporting to managers
– Follow communication procedures, guidelines and policies.
What is the company looking for?
– You are bilingual Portuguese (Latin American)/Spanish + a good English level (at least C1).
– You are interested in new technologies.
– You strive for excellence and professionalism.
– You have excellent communication and listening skills.
– You are a real team player and willing to work with many other nationalities.
What's in it for you?
– Contract type: Regular Greek working contract with one of the biggest companies in the world
– Base salary: 1050 euros gross
– Monthly performance bonus – up to 250 euros (depends on engagement)
– Two extra salaries per year – no questions asked
– Working hours: 8 hours a day 5 days a week – Mon-Fri 2:00PM-2:00AM
For international candidates:
– Free flight tickets from any European city to Athens
– Pick up from the airportFree two weeks stay in the hotel
– Help with paperwork, opening a bank account, etc. on your arrival
– Assistance in finding the accommodation
Extra perks
– Free Greek lessons, cooking courses, sports activities and social events organised by the company.
– Real career opportunities in various career paths
If you are interested, feel free to send your CV to raquel@realrecsolutions.com.
The CV must be in English!
Required skills
Other jobs you may like