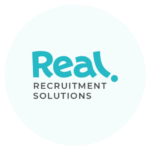 Job Description
● Are you living in Budapest or close by or looking to relocate there?
● Do you want to guide and lead the existing team of IT Recruiters and
Recruitment Coordinators?
● Would you like to be involved in a project for one of the biggest finance
companies – Morgan Stanley?
● If so, then read on…
If you're looking to work at the forefront of investment banking, securities,
investment management and wealth management services, REAL Recruitment
Solutions (RRS) wants to hear from you. We are seeking an experienced end-to-end
recruiter with passion to lead and guide an already-existing team of recruiters and
recruitment coordinators. We are looking for a leader with resilience and an ongoing
desire to improve. You will join Morgan Stanley in Budapest full-time and this is an
office-based position.
Why is this a unique opportunity?
In this role you will lead a team of Technology Recruiters and Recruitment
Coordinators and help ensure the performance and delivery of the team is optimized
and achieves against agreed performance metrics. You will work in close partnership
with our client – Morgan Stanley, act as a trusted advisor for them and provide
solutions ensuring excellent delivery of recruitment services.
What does the role involve?
You will be hands-on, managing your own responsibilities as well as being a trusted
role model, leading the team, acting as the point of escalation and resolution for any
challenges in the delivery of the recruitment strategy. This is an exciting account with
lots of opportunity to grow and develop backed by a strong and supportive
management team.
As a market leader, the talent and passion of its people is critical to Morgan Stanley's
success. Join our team and help us provide a superior foundation for building a
professional career – a place for people to learn, to achieve and grow!
Key Accountabilities:
● Responsible for team objective setting, performance management,
development and succession planning for the team.
● Work in close collaboration with the client and act as a trusted advisor for them.
● Consider ways to continually develop and improve processes, procedures and
working in conjunction with the team to implement any changes which are
introduced.
● Ensure that the team works to the service levels agreed.
● Responsible for team morale and productivity.
● Manage the program and organize resources for induction of new staff.
● Act as a local point for escalations.
● Participate in various weekly, monthly and quarterly meetings and calls.
● Prepare monthly and quarterly team's performance reviews.
● Lead by example and ensure adherence to compliance standards.
● Coordinate and implement any ad hoc projects.
● Manage own business area to remain close to the process.
Experience needed:
● Extensive working knowledge of recruitment particularly with IT profiles.
● Previous experience in leading a team and ability to inspire and motivate them.
● Strong client stakeholder management skills.
● Fluent English and Hungarian speaker.
● Experience in identifying and introducing process innovations and
improvements.
● Capable of making timely decisions regarding process and communicating
effectively to ensure relevant internal parties.
● Capable of providing constructive feedback.
● Capable of leading regular meaningful meetings.
● Experience in delivering reports within tight deadlines (working knowledge of
all Microsoft packages such as Excel, Word, Outlook and PowerPoint).
What's on offer?
We can offer you a compelling base salary. You will also receive full onboarding and
training to ensure you can navigate your duties comfortably on a daily basis. This
position is hybrid and you must work from the office at least 50% of the month.
Possible starting dates are January and February.
Please apply with us today if this Team Leader role in Budapest sounds like the right
fit for you.
Other jobs you may like