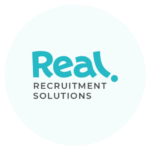 Job Description
Join a leading outsourcing company that specializes in providing customer/technical support and content moderation services and become part of a team of experts! Our client is currently seeking dedicated professionals who are willing to work from Athens Greece.
Various starting dates available, including: 17/03/2023, 18/04/2023 and 12/05/2023
Recruitment Process: Easy online recruitment process (phone call and video interview)
No Experience Needed: Previous experience is not required. What matters are your language skills and willingness to learn new things!
About the project: This chain of luxury hotels offers guests a unique experience by providing accommodation in historic buildings and landmarks, including castles, monasteries, and palaces. With a focus on preserving the country's cultural heritage, each property is carefully restored to maintain its original charm and character. Guests can enjoy luxurious amenities, world-class cuisine, and stunning views while immersing themselves in the country's rich history and culture.
Your Responsibilities:
Responding to customer inquiries regarding the product, such as warranty issues, recalls, or others.
Troubleshooting problems with customer's product, providing guidance and instructions on how to fix the issue.
Escalating issues to a higher-level technician or supervisor for further assistance.
Keeping up to date with product features, specifications and the technology they are providing support for.
What you will need:
Fluent level of French (at least C1)
Good level of English (at least B2)
Communication skills
Enthusiasm and a desire to learn new things
Eligibility to work in Greece (EU citizenship or full rights to work in Greece)
You need to be in Greece or open for permanent relocation there – with our excellent relocation package!
What you will gain:
Salary, bonuses and benefits:
14 Salaries – by Greek law
Standard salary of 1050€ gross x 14 = 14 700€ per year
200 Euros gross as a monthly performance bonus – for results from work and meeting expectations = 17 100€ per year with all bonuses
Paid holidays at higher rates according to Greek law
Health insurance coverage for both public and private sectors
All of the work equipment is sent by the employer before your first day!
Full-time, fixed-term Greek contract with the possibility of converting to a permanent contract after expiration
Work Schedule: Working schedule is on rotating shifts, Monday-Friday: 08:00-18:00 (Greek time – 8h/day, 40h/week, 5 days/week)
Although the time frame is 08:00-18:00 you will only work for 8 hours a day!
If you decide to relocate:
We book and pay for your ticket to Greece!
Designated Taxi will take you from the airport to your hotel
You will spend the first 2 weeks in a hotel – free of charge!
The company will help you with finding the right accommodation – the relocation team will assist with any issues you might have
Note: You must be eligible to work in Greece – work permit!
Interested in a new adventure? – APPLY TODAY WITH YOUR CV to start your new job!
In your CV please include your full name, a phone number and your personal e-mail address.
When you apply for this vacancy, you are giving your GDPR consent to Real Recruitment Solutions. We might share your CV details directly with our client for the purpose of recruitment.
Other jobs you may like