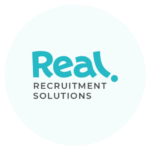 Job Description
Social media have reinvented social interaction and is one of the most known networking companies, with millions of users every day. You will support our client as Client Concierge providing advertiser support, growing and developing your extensive client base in an innovative and fast paced environment.
The primary purpose of Client Concierge is to improve the Marketplace platform advertising experience by resolving issues and improving client satisfaction. Advertisers, agencies and partners will contact Facebook to request post-sales support, request customer service and/or troubleshooting support using this service.
Part of your daily activities:
Addressing all commerce related questions regarding MP or IG Shopping;
Provide proactive post-sales support for all self-service products for advertisers, agencies and partners;
Triage and troubleshooting regarding products, finance workflow generated via inbound activity across diverse service channels;
Provide technical tool support to improve client ́s experience.
What's in it for you?
– Contract type: initial contract for 1 year with possibility of extension (renewed twice before it becomes permanent)
– Base salary:
Option without the accommodation: 1030 euro brutto
Option with the accommodation for international cadidates: 950 euros brutto (accommodation: single room in the shared apartment with all the bills included)
– Working hours: Mon – Sun 8 – 11 (40h/week)
– Training: 10 days
– 22 days of holiday per year
For international candidates:
Airport pick up and administrative help with registration in Portugal
Reimbursement of flight expenses after 9 months
Yearly paid flight to home destination
Accommodation in one of our shared company apartments
Free Portuguese classes, water sport activities, soft trekking and much more
Required skills
Other jobs you may like