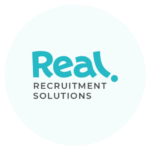 Job Description
If you're looking to work at the forefront of investment banking, securities, investment management and wealth management services, REAL Recruitment Solutions (RRS) wants to hear from you. We are seeking an experienced end-to-end SENIOR RECRUITER with resilience with an ongoing desire to improve. You will join Morgan Stanley in Budapest full-time on a hybrid model (at least 50% of a month in the office).
Your future employer will be another RPO company (well-known recruitment agency), who closely cooperates with Morgan Stanley headquarters in Hungary. Morgan Stanley is a leading global financial services firm providing a wide range of investment banking, securities, investment management and wealth management services.
You who will be involved in liaising with stakeholders on a day-to-day basis, will set and manage sourcing activities through a sourcer and help plan innovative resourcing strategies. You will be exclusively responsible for the recruitment cycle and you will have a sourcing team at your disposal. Experience in recruiting within IT, Finance or Investment Banking is a big advantage.
To give you an idea of how the position will look and feel, here are some of the primary responsibilities:
Leading an end-to-end recruitment process together with a sourcing team
Ensuring quality shortlists are prepared and delivered in a timely manner
Building and strengthening relationships with Hiring Managers through resource planning, job specification, and other recruitment activities
Consulting with Hiring Managers on hiring needs and priorities.
Identifying process improvements and managing client expectations.
Ensuring candidate and hiring manager great experience by frequent updates and communication.
Producing timely and accurate management information, keeping the system updated.
Deliver results against client SLAs, KPIs and team objectives.
Undertaking market mapping projects.
Skills & Experience
Experience in managing end-to-end recruitment processes and working directly with Hiring Managers.
Fluency in English both written and spoken, Hungarian is nice to have
Strong customer focus and ability to manage senior stakeholders.
Excellent communication skills and ability to build long-lasting relationships wit
candidates, clients and teammates.
Analytical mind, attention to detail and practical approach.
We can offer you a compelling base salary. You will also receive full onboarding and training to ensure you can navigate your duties comfortably on a daily basis. This position is hybrid and you must work from the office at least 50% of the month. Possible starting date is in January or February 2023.
Please apply with us today if this Recruitment Specialist role in Budapest sounds like the right fit for you.
When you apply for this vacancy, you are giving your GDPR consent to Real Recruitment Solutions. We might share your CV details directly with our client for the purpose of recruitment.
Other jobs you may like