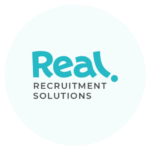 Job Description
Your role:
We are seeking a highly skilled and motivated interpreter to join our team. The primary language combination for this role is Ukrainian and English.
In this role, the interpreter will be expected to work remotely via phone and/or video conference. They will need to be able to work under pressure and handle a fast-paced environment, as they will often be working on tight deadlines and may need to interpret simultaneously or consecutively.
The interpreter will also be responsible for maintaining confidentiality at all times and adhering to professional ethics standards. They should have excellent attention to detail and be able to multitask effectively.
Your project:
For more than 35 years Language Line Solutions has been enabling communications and empowering relationships by providing interpretation and translation services to help organizations serve their Limited English Proficient (LEP) and Deaf and Hard-of-Hearing communities. As the third largest language services provider in the world, we remain steadfast in this commitment and are dedicated to providing total and complete client satisfaction.
What you will need to succeed:
Native command of Ukrainian
Fluency in English (min. C1)
Work permit for Portugal or status of a refugee in Portugal
What we offer:
Salary: 990 euros gross AND FREE ACCOMMODATION
Working hours: Mon – Sun 7 – 22 (rotating schedule based on full time timeframe, i.e. 8hrs a day, 5 days a week)
22 days of holiday
12 months contract of employment based on Portuguese labor law renewable twice (before it becomes permanent)!!
equipment delivered by the company so you do not need to use your own gear!
Your new employer:
Located in Lisbon, the company we are hiring for is a well-recognized provider for sales and customer service solutions. They are a multinational company and surely, you will feel at home with them! You will be an added value to their international team including talents from more than 80 nationalities all over the world. Offering great growth opportunities, they will take care of your career advancement, language skills and social integration.
If this job offer sounds appealing, do not hesitate and send us an email with your availability so we can arrange a call and discuss this great opportunity!
Before applying please take into consideration that by accepting this job offer you will be expected to move to Portugal.
In your CV please include your full name, a phone number and your personal e-mail address.
Please apply with a CV in ENGLISH.
When you apply for this vacancy, you are giving your GDPR consent to Real Recruitment Solutions. We might share your CV details directly with our client for the purpose of recruitment.
Other jobs you may like