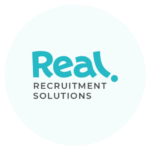 Job Description
​​Are you looking for an exciting opportunity to work abroad in sunny Greece? Keep on reading!
Join a leading outsourcing company that specializes in providing customer/technical support and content moderation services and become part of a team of experts!
You will be responsible for providing excellent customer service to German speaking clients. You will be the first point of contact for customers and will handle a variety of tasks, including answering questions, resolving issues, and providing support.
To be successful in this role, you must be fluent in German and have excellent communication skills. Previous customer service experience is a plus.
In addition to a competitive salary and benefits package, we are also offering paid relocation to Greece for qualified candidates. Don't miss this opportunity to live and work in one of the most vibrant and historic cities in the world!
Your employer:
The company is a film streaming service that allows users to watch a wide variety of movies and TV shows online from classic movies to new releases and original productions, on their internet-connected devices such as smart TVs, smartphones, and computers. The service offers a wide range of content, and it is accessible to users with a subscription and internet connection. Streaming is becoming the most popular way to watch movies and tv shows and it is one of the most popular streaming platforms out there.
Recruitment Process: Easy online recruitment process (phone call and video interview)
No Experience Needed: Previous experience is not required. What matters are your language skills and willingness to learn new things!
This offer is a great opportunity for anyone who is looking for a new challenge & working from home opportunity in Greece.
What you will be doing:
Support of all customers' requests by multiple communication channels (phone or email)
Responding to customer questions related to products, promotions, orders, invoices, payments, returns, online platforms, incentives, terms and conditions
Be knowledgeable about given offer and providing the product information
Must be capable of handling difficult situations with escalating customers.
Requirements:
Fluency in German (must be C1+)
Communicative level of English language (B2+)
You live anywhere in Greece or you are ready to relocate there
Ability to communicate clearly and effectivelyYou are looking for adventure in fast growing, international company
We do NOT require previous experience, we will teach you everything
What we offer:
Monthly base salary 1300€ gross X 14 = 18 200 Euros per year
Up to 130 Euros as a Performance Bonus every month
120 ticket restaurants /0-25 cash gross (Total :145max gross)
Approximately ( 1520-1670€ gross per month with the 2 additonal salaries)
Full time (40h/week), fixed-term Greek employment contract in accordance with Greek labor law (after the 12 month expiration of the initial contract we will move forward to a permanent contract)
Holidays (weekends) are paid higher (according to the Greek law)All necessary work equipment (telephone, computer etc.) is provided by the employer
Public + private health insurance coverage
Excellent relocation package:
Flight ticket (booked and paid by the company)
Taxi will wait for you at the airport
2 weeks free hotel by arrival
Assistance with finding apartment (we pay the real estate agency for you)- our relocation team will take care of it
Note: We require EU citizenship or full rights to work in Greece
In your CV please include your full name, a phone number and your personal e-mail address.
When you apply for this vacancy, you are giving your GDPR consent to Real Recruitment Solutions. We might share your CV details directly with our client for the purpose of recruitment.
Other jobs you may like