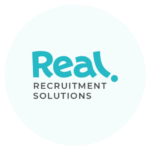 Job Description
Discover Greece and Grow Your Career with a Leading Outsourcing Company!
Join our client on various starting dates: 15.12, 16.01, 13.02 and more!
Work remotely in Greece!
Learn & Grow: No prior experience required, we value language skills and a passion to learn
Customer Care: Respond to inquiries, assist customers with their needs and update databases
Speak Like a Pro: Fluent in Dutch (C1 level) and Good English (B2 level)
Eligible to Work: Must have EU citizenship or full work rights in Greece
Generous Compensation:
Base salary: 1300€ gross per month
14 salaries per year guaranteed by the Greek law
Annual Salary: 18 200€ gross per year
Performance Bonus: Up to 10% of the base salary per month
Remote Work: You can work from anywhere in Greece
Accommodation Bonus: 200-300€ gross per month
One off bonuses:
After Training 200€
After 3 months 300€
OFFER INCLUDES:
Paid Holidays & Health Insurance: Relax and recharge with peace of mind
Career Path: Full-time Greek contract
Relocation Support: Enjoy the taste of Greece with ease (flight, hotel stay, airport taxi, Accommodation assistance)
Join our client and immerse in the rich culture and history of Greece while advancing your career!
Submit your CV with full name, phone number and personal email address Your CV details will be shared directly with our client for recruitment purposes
Work Eligibility: Must have the ability to work in Greece.
Embrace the adventure and join us today!
When you apply for this vacancy, you are giving your GDPR consent to Real Recruitment Solutions. We might share your CV details directly with our client for the purpose of recruitment.
Other jobs you may like