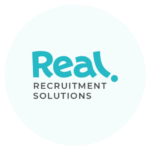 Job Description
Join our client's team as a Customer Support Specialist in Athens, Greece, and be part of a major airline's mission to connect people across the world.
Work in Athens!
Online Recruitment Process
No experience needed—just bring your language skills, enthusiasm, and willingness to learn!
Starting Dates: 12.01, 09.02, 08.03, and more!
Key Responsibilities:
Address customer inquiries on flights, travel issues, and other concerns.
Troubleshoot problems, offering guidance and instructions for issue resolution.
Escalate complex issues to higher-level support for efficient resolution.
Stay updated on product features, specifications, and service norms.
Qualifications:
Fluent German (at least C1) and good English (at least B2).
Excellent communication skills.
Enthusiastic and eager to embrace new challenges.
Eligibility to work in Greece (EU citizenship or full rights).
Perks and Benefits:
Competitive monthly salary: €1300 gross.
Guaranteed 14 salaries per year as per Greek law.
Annual Salary: €18 200 gross.
€500 gross monthly Accommodation Bonus.
One-time €500 bonus upon completing training.
Paid holidays at higher rates according to Greek law.
Full-time, fixed-term Greek contract.
To Apply submit your CV with full name, phone number, and personal email address.
By applying, you give GDPR consent for your CV details to be shared directly with our client for recruitment purposes.
Important Note: Full working rights are necessary for employment in Greece.
Other jobs you may like