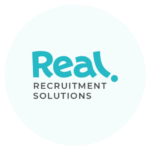 Job Description
A leading international hospitality group that operates in over 100 countries with more than 4,800 hotels, resorts, and residences under its brand portfolio is in need of Hotel Procurement Specialist.
Their mission is to create unforgettable experiences for our guests by delivering exceptional service, innovative products, and unique experiences.
General Description:
We are seeking a highly motivated and detail-oriented Hotel Procurement Specialist who is fluent in French and Communicative English to join our team in Portugal. The candidate will be responsible for procuring and managing equipment, supplies, and services for hotels to ensure the highest standards of quality and cost-effectiveness.
Key Responsibilities:
Manage the procurement process from order placement to delivery and ensure timely delivery of goods and services.
Work closely with hotel operations teams to understand their requirements and provide cost-effective solutions.
Monitor and analyze market trends, pricing, and supplier performance to identify opportunities for improvement.
Provide regular reports to management on procurement activities, cost savings, and supplier performance.
Qualifications:
Fluent in French and Communicative English, both written and spoken.
Strong negotiation and communication skills.
Excellent organizational and time management skills.
Ability to work independently and as part of a team.
Benefits:
We offer a competitive salary:
Annual base salary with Performance Bonus is 14 260 Euros Gross
Complexity Bonus of 80 Euros per month
Benefits package:
Discounted accommodation,
Meal allowance for every day of your work
Relocation support,
Opportunities for career development within the company
Relocation package includes:
Covered flight to Lisbon
Or any transportation of your choice
The access to discounted accommodation.
If you are a dynamic and results-driven individual who is passionate about delivering exceptional service and quality, we would love to hear from you.
NOTE: Please remember, that full working rights are required to work in Portugal
Apply today by submitting your CV, including your full name, contact information, and email address.
By submitting your application, you are providing consent for Real Recruitment Solutions to share your CV with our client for recruitment purposes. Don't miss out on this exciting opportunity!
Other jobs you may like