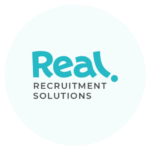 Job Description
Do you have a passion for the telecommunication industry? We are looking for someone who loves to communicate and is ambitious enough to take responsibility on assuring client satisfaction for a world leading telecommunication chain.
Join a leading outsourcing company that specializes in providing customer/technical support and content moderation services and become part of a team of experts!
Starting Dates: 29/05/2023 (and other days for other projects)
Recruitment Process: Easy online recruitment process (phone call and video interview)
No Experience Needed: Previous experience is not required. What matters are your language skills and willingness to learn new things!
Location: you can work remotely from any city less than 100km away from Lisbon
Your Responsibilities:
Customer advice in the selection and choosing the right telecommunication plan;
Creation of suitable offers based on the wishes and needs of the customer, and subsequent direct change of service packages
Receipt of complaints
Professional management of service changes, adjustments and any other customer concerns
About the project:
You will be working for one of the biggest telecommunication providers in the world.
Requirements:
Fluency in German (must be at least C1)
Communicative level of English ( at least B2)
You live in Portugal or you are ready to relocate
Ability to communicate clearly and effectively
You are looking for adventure
You want to work and travel at the same time
What you will gain:
Standard salary of :
1452 € if you don't choose to take the free accommodation
1121 € if you would like to live in a fully paid accommodation
+ monthly performance bonus
Benefits and employment:
The first contract for 12 months, It is possible to sign a permanent one after 2 years (or renewing the previous one)
Public and Private health insurance provided by the employer
IF YOU ARE MOVING FROM ABROAD:
Airport pick-up and administrative assistance with your registration in Portugal;
Refund of the flight expenses after 9 months after the 1st day of hiring;
Fully paid Accommodation in the city;
Integration activities: Portuguese lessons, sports and other opportunities for integration
Note: EU citizenship or full working rights are required!!
Are you ready to embark on a new journey in your career?
Apply today by submitting your CV, including your full name, contact information, and email address.
When you apply for this vacancy, you are giving your GDPR consent to Real Recruitment Solutions. We might share your CV details directly with our client for the purpose of recruitment.
Don't miss out on this exciting opportunity!
Other jobs you may like