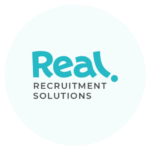 Job Description
Various starting dates available, including: 08.01, 05.02 and more!
Recruitment Process: Easy online recruitment process (phone call interview)
No Experience Needed: Previous experience is not required. What matters are your language skills and willingness to learn new things!
About the project:
Google Ads is an online advertising platform, where advertisers use its services to display brief advertisements, service offerings, product listings, or videos to web users. It can place ads both in the results of search engines like Google Search(the Google Search Network) and on non-search websites, mobile apps, and videos. Services are offered under a pay-per-click(PPC) pricing model.
Your Responsibilities:
Respond to inbound calls and customer inquiries regarding the products
Request and collect updated documentation required by the customer, complete order entry and coordination of product delivery to customers.
Answer phone inquiries and provide support and direction to customers and resolve customer's issues
Requirements:
Fluency in Dutch (must be at least C1)
Communicative level of English ( at least B2)
You live in Lisbon or you are ready to relocate
Ability to communicate clearly and effectively
You are looking for adventure
You want to work and travel at the same time
What you will gain:
1250€ as your base salary
It is possible to use discounted accommodation
Benefits and employment
The first contract for 12 months, It is possible to sign a permanent one after 2 years (or renewing the previous one)
Public and Private health insurance provided by the employer
IF YOU ARE MOVING FROM ABROAD:
Airport pick-up and administrative assistance with your registration in Portugal;
Free ticket from anywhere in Portugal
Accommodation in the city;
Integration activities: Portuguese lessons, sports and other opportunities for integration
Note: EU citizenship or full working rights are required!!
Are you ready to embark on a new journey in your career?
Apply today by submitting your CV, including your full name, contact information, and email address.
When you apply for this vacancy, you are giving your GDPR consent to Real Recruitment Solutions. We might share your CV details directly with our client for the purpose of recruitment.
Don't miss out on this exciting opportunity!
Other jobs you may like