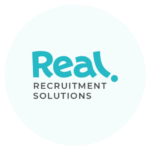 Job Description
Looking to start your marketing career while exploring the beauty of Portugal? Look no further! Join our leading outsourcing company and become a part of a team of Marketing Assistant in Lisbon.
Start your adventure on various starting dates: 01.05 or 12.06 and work in the land of sun and sea. With this opportunity, you can experience life abroad while building your professional skills!
As a Marketing Assistant, you will create marketing campaigns that will make people interested in the client's business and use their products or services. You will use a special tool to see how well the ads are doing and make changes to make them better. You will also work with other people who help promote the business on social media and other places on the internet.
No prior experience is required! We value language skills and interest in Marketing.
Fluent in German (C1 level) and with a good level of English (B2 level), you are eligible to work with us. Must have EU citizenship or full work rights in Portugal.
Not only will you be able to advance your career, but you'll also earn a generous compensation of 1310.55 € gross per month if you can find your own accommodation.
Prefer to live in a company-provided accommodation? No problem, you can earn 949.35 € instead.
Any option you choose, now there is a signing bonus upon contract signature: 3000 euros!!!
As a plus, you'll have access to paid holidays and health insurance.
Looking to take the next step in your career? The full-time Portuguese contract comes with the potential for permanent conversion. Relocation support is available for you to savor the taste of Portugal with ease. It includes paid flight, and paid accommodation. In addition, you will receive support with assistance with registration, banking, and other administrative tasks.
Don't miss this amazing opportunity to immerse yourself in the rich culture and history of Portugal while advancing your career. Submit your CV with your full name, phone number, and personal email address to apply. Please note, by submitting your application, you are providing consent for us to share your CV directly with our client for recruitment purposes.
Eligible to work in Portugal? Ready to embrace the adventure? Join us today!
Apply today by submitting your CV, including your full name, contact information, and email address.
When you apply for this vacancy, you are giving your GDPR consent to Real Recruitment Solutions. We might share your CV details directly with our client for the purpose of recruitment.
Other jobs you may like