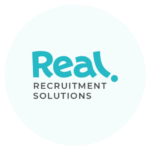 Job Description
Are you a French-speaking technology enthusiast and have strong interpersonal skills?
Keep on reading!
We are hiring motivated individuals for an American multinationaltechnology company focusing on artificial intelligence, online advertising, search engine technology, cloud computing, computer software, quantum computing, e-commerce, and consumer electronics. It has been referred to as "the most powerful company in the world" and as one of the world's most valuable brands due to its market dominance, data collection, and technological advantages in the field of artificial intelligence.
Starting date: 13.12.2023
Your main responsibilities as a Customer Support Specialist
Explain the benefits of continuing their use of the company's services and provide personalized solutions to their unique needs.
Receive and address any complaints the customers may have.
Create the right atmosphere for building strong relationships with customers.
Process requests in the client policy administration system, prepare and send letters/emails containing information and contract documents, and handle requests to update policy details, including changes to payment information.
The ideal candidate is a fluent French speaker with communicative English skills of at least B2 level. We'd be more than happy if you have:
Experience in customer service or sales, but most importantly,
Ability to work in a fast-paced environment.
A positive attitude and be a team player.
If you're willing to relocate to Lisbon, Portugal, then you're just the person we're looking for!
We offer:
A competitive salary paid either in 12 or 14 instalments (you decide!)
If you choose 12 instalments – 1040 euros per month
Performance Bonus of up to 120 Euros Gross.
Complexity Bonus of 100 Euros Gross – paid out every month in full
Meal allowance of around 7 Euros per day ( around 160 Euros per month)
Option to use discounted accommodation
Health insurance.
Opportunities for career development.
Stable Employment Contract.
A relocation package that covers all the essentials for a smooth transition to Lisbon includes:
Covered flight to Lisbon
Or any transportation of your choice
The access to a discounted accommodation.
Apply today by submitting your CV, including your full name, contact information, and email address.
When you apply for this vacancy, you are giving your GDPR consent to Real Recruitment Solutions. We might share your CV details directly with our client for the purpose of recruitment.
Other jobs you may like