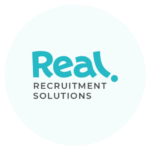 Job Description
Possible starting dates 28.12
Efficient and fast online recruitment process
It is great opportunity to get good money throughout the year from Greece
Working schedule time frames: Monday-Sunday: 9:00-20:00 (Greek time – 8h/day, 40h/week, 5 days/week)
We do NOT require previous experience; we will teach you everything
Company:
It is an American multinational financial technology company operating an online payments system in the majority of countries that support online money transfers and serves as an electronic alternative to traditional paper methods such as checks and money orders. The company operates as a payment processor for online vendors, auction sites and many other commercial users, for which it charges a fee.
What you will be doing:
Manage business queries and inbound call;
Receive and respond to questions related to products, promotions, orders, invoices, payments, returns, online platforms, incentives, terms and conditions, etc.,
Process requests and update data in the database
Document interactions in our ticket system
Become and remain knowledgeable about products, policies and community standards;
Provide and follow best practices used to better achieve client's KPI's;
Use the learned knowledge to propose improvement ideas either internal or external
Requirements:
Fluency in Dutch (must be at least C1 – native or near-to-native)
Communicative English level ( at least B2)
You live in Greece or you are ready to relocate
Ability to communicate clearly and effectively
Availability to work Monday to Sunday 24/7 on rotating shifts
You are looking for adventure in fast growing, international company
What we offer:
Starting dates 28.12
Competitive monthly salary: 1300€ gross + 2 additional salaries per year(as per Greek law) + up to 10% of the base salary as a monthly performance bonus (In total approx. 1500- 1668€ per month)
Full time (40h/week), 1-year fixed-term Greek employment contract in accordance with Greek labor law (after the 12 month expiration of the initial contract we will move forward to a permanent contract)
Holidays (weekends) are paid higher (according to the Greek law)
All necessary work equipment (telephone, computer etc.) is provided by the employer
Public + private health insurance coverage
We do NOT require previous experience, we will teach you everything – 2-weeks digital training is provided at the beginning of the work (paid by employer)
Excellent relocation package:
Flight ticket (booked and paid by the company)
Taxi will wait for you at the airport
4 weeks free hotel by arrival
Assistance with finding apartment (we pay the real estate agency for you)- our relocation team will take care of it
Note: We require EU citizenship or full rights to work in Greece
Interested in a new adventure? – APPLY TODAY WITH YOUR CV to start your new job!
In your CV please include your full name, a phone number and your personal e-mail address.
When you apply for this vacancy, you are giving your GDPR consent to Real Recruitment Solutions. We might share your CV details directly with our client for the purpose of recruitment.
Other jobs you may like