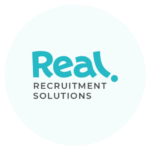 Job Description
Join a leading outsourcing company that specializes in providing customer/technical support and content moderation services and become part of a team of experts! Our client is currently seeking dedicated professionals who are willing to work from Athens, Greece.
Starting Dates: Various starting dates available, including: 17.05.2023, 02.06.2023, 13.06.2023, 04.07.2023 and more
Company:
Our client is a multinational, European Neobank entirely based in Microsoft Azure with presence in 24 European countries. It owns a Banking License . In January 2022, international media reported that it was the first Greek unicorn startup company after an agreement with JP MorganChase was announced.
Recruitment Process: Easy online recruitment process (phone call and video interview)
No Experience Needed: Previous experience is not required. What matters are your language skills and willingness to learn new things!
Your Responsibilities:
Handling business inquiries and inbound calls
Responding to customer questions related to products, promotions, orders, invoices, payments, returns, online platforms, incentives, terms and conditions
Processing requests and updating data in the database
Documenting interactions in the ticket system
Staying informed about products, policies, and community standards
Proposing ideas for improvement to achieve client's KPI
What you will need:
Fluent level of Danish (at least C1)
Good level of English (at least B2)
Communication skills
Enthusiasm and a desire to learn new things
Eligibility to work in Greece (EU citizenship or full rights to work in Greece)
You need to be in Greece or open for permanent relocation there – with our excellent relocation package!
What you will gain:
Salary, bonuses and benefits:
Standard salary of 1300€ gross x 14 = 18200€ per year
150€ Performance Bonus per month – for results from work and meeting expectations
Additionally:
Paid holidays at higher rates according to Greek law
Health insurance coverage for both public and private sectors
All of the work equipment is sent to you by the employer before your first day!
Full-time, fixed-term Greek contract with the possibility of converting to a permanent contract after expiration
Work Schedule: Working schedule is on rotating shifts, Monday-Sunday: 08:00-22:00 (Greek time – 8h/day, 40h/week, 5 days/week)
Amazing relocation support for those wanting to relocate to Greece:
Paid flight ticket
Airport taxi
2 weeks free hotel stay
Assistance with finding an apartment
·
To apply, please send your CV including your full name, phone number, and personal email address. You are giving your GDPR consent for your CV details to be shared directly with our client for the purpose of recruitment.
NOTE: Please remember, that full working rights are required to work in Greece
Other jobs you may like