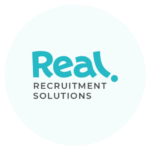 Job Description
Customer Advisor:
Are you looking for a change of scenery? Do you want to move abroad? Do you want to spend a year in another country? Come and work in Bulgaria, known for its seaside and winter resorts.
Are you looking for an opportunity to acquire professional experience? Do you want to make use of your language and technology skills?
If your answer to all these questions is "Yes", then don't stop reading.
Your Role as a Customer Advisor:
Represent a worldwide brand;
Integrate a multicultural environment;
Selling travel services.
Give information to travellers about destinations, modes of transportation, travel date, cost, and accommodations.
Troubleshoot through the use of open questions, support documents, and system training;
Offer recommendations to common problems or frequently asked questions.
Requirements
Fluent in Danish (Native or C2 level);
Good knowledge of English (B2/C1 level);
Must have an EU passport;
No previous experience required;
You are customer oriented, strong in communication and a good listener;
You are empathetic and can empathize well with the customer;
Why you don't want to miss this opportunity?
You will receive an excellent employment conditions package;
You get a gross monthly salary of (starting from) 2300,00 BGN gross/month;
You will be working in an international team and get to know nice and enthusiastic colleagues;
You will immerse yourself in an unforgettable life experience that will benefit you for the rest of your life;
You can pursue a language course and sports activities.
RELOCATION PACKAGE:
1 month accommodation upon arrival
Flight refund
Note: We require EU citizenship or full rights to work in Bulgaria
Interested in a new adventure? – APPLY TODAY WITH YOUR CV to start your new job!
In your CV please include your full name, a phone number and your personal e-mail address.
When you apply for this vacancy, you are giving your GDPR consent to Real Recruitment Solutions. We might share your CV details directly with our client for the purpose of recruitment.
Other jobs you may like