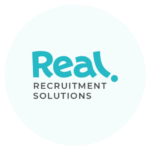 Job Description
Become a content moderator for one of the most famous social media platforms which allows users to create short music and lip sync videos of 3 to 15 seconds and short looping videos of 3 to 60 seconds
The platform is currently available in over 150 markets across Asia, Europe and America, hitting one billion downloads globally.
New research suggests that social media users in the UK and US are spending more time on this app than on YouTube. In 2020 it was most downloaded app as it took the top spot from even Facebook Messanger.
Does it sound interesting?
Part of your daily activities will be:
Reviewing content ( image, text and audio) in accordance with ByteDance processes and policies
Responding to customer inquiries regarding Trust Safety actions, such as abuse reports and enforcement appeal
Liaising with Byte Dance internal teams to ensure user and brand safety
The job conditions:
– Contract type: initial contract for 1 year with possibility of extension (renewed twice before it becomes permanent)
– Base salary:
Option without the accommodation: 1700 euro brutto
Option with the accommodation for international candidates: 1415 euros brutto (accommodation: single room in the shared apartment with all the bills included)
– Working hours: Mon – Sun 7 – 22 (40h/week)
– Training: 10 days
– 22 days of holiday per year
For international candidates:
Airport pick up and administrative help with registration in Portugal
Reimbursement of flight expenses after 9 months
Yearly paid flight to home destination
Accommodation in one of our shared company apartments
Free Portuguese classes, water sport activities, soft trekking and much more
Required skills