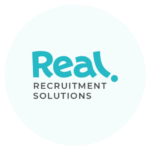 Job Description
Pearson is the world's learning company, with 35,000 employees across 70 countries worldwide. Their unique insight and world-class expertise comes from a long history of working closely with teachers, learners, researchers, authors, and thought leaders. Their products and services are used by millions of teachers and learners around the world every day.
They have a very clear and simple set of values — in everything they do, they aspire to be brave, imaginative, decent and accountable. These values describe what guides them to do what is right for the world around them.
Your daily duties:
Customer support via phone and e-mail for Pearson's online platforms;
Effective support for questions regarding registration and access to the learning platforms;
Provide information and possible troubleshooting;
Forward complex cases to higher support levels;
Available as a contact for teachers and students regarding the online platforms.
What's in it for you?
– Contract type: initial contract for 1 year with possibility of extension (renewed twice before it becomes permanent)
– Base salary:
Option without the accommodation: 1030 euro brutto
Option with the accommodation for international cadidates: 950 euros brutto (accommodation: single room in the shared apartment with all the bills included)
– Working hours: Mon – Fri 7 to 18 (40h/week)
– Training: 5 days
– 22 days of holiday per year
For international candidates:
Airport pick up and administrative help with registration in Portugal
Reimbursement of flight expenses after 9 months
Yearly paid flight to home destination
Accommodation in one of our shared company apartments
Free Portuguese classes, water sport activities, soft trekking and much more
Required skills
Other jobs you may like