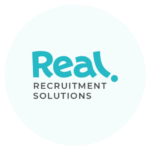 Job Description
The company you will be working for connects customers with the world's top brands for more than 30 years. With a team of 10.000+ employees from 109+ nationalities, they proudly represent the leading global businesses such as Microsoft, Canon, Netflix, Volkswagen, and Audi- providing Customer Care, Sales & Technical Support services, as well as Content Moderation for Social Media.
Take a step forward and enhance your career by working for the most well-known brands in the world.
Start on the 8th of May 2023!
We are hiring talents to join our team supporting clients, with responsibilities such as:
Communicating through chat & phone with customers
Answering how-to questions about payments, invoices and other services
Troubleshooting technical issues using your problem-solving skills
Assisting customers with product functionalities
Potential candidates should have proficient knowledge of Latin America Portuguese & good level of English. The position also requires good communication & soft skills, as well as problem-solving skills.
Your benefits:
Competitive monthly salary – 1100 euros gross base salary + 2 extra salaries per year + 120 Euros Performance Bonus
Public health insurance & discounts for health packages
Continuous career development opportunities
Greek language lessons
Extra perks:
– Free Greek lessons, cooking courses, sports activities and social events organised by the company.
– Real career opportunities in various career paths
About the company:
Our client is a world's leading outsourcing company providing services related to customer/technical support and content moderation. Since its establishment, they have consistently and successfully fulfilled their mission of creating inclusive and differentiated teams of experts providing help for customers across many other professional domains.
Job location:  Athens 
In your CV please include your full name, a phone number and your personal e-mail address.
Please apply with a CV in ENGLISH.
When you apply for this vacancy, you are giving your GDPR consent to Real Recruitment Solutions. We might share your CV details directly with our client for the purpose of recruitment.
Other jobs you may like