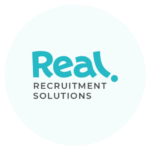 Job Description
FASHIONISTA – /ˌfaʃəˈniːstə/ – a devoted follower of fashion. We all know that accessories are what makes our outfit spot-on, so why not to help others with looking COOL? Our client is looking for French speakers to join the team of passionate Customer Support Expert to help clients with issues revolving purchases of jewellery!
START: 31/10/2022
Responsibilities:
No technical skills required
Respond to eCommerce client's requests through multiple communication channels (phone and email)
Maintain solid customer relationships by handling their inquiries and concerns (i.e., order upselling, troubleshooting, fraud order and returns)
Be knowledgeable about given promotions and inform customers about new offers
Answers questions like: Where is my order? / How can I get a refund / How can I clean up my jewellery?
The Offer.
– Contract type: initial contract of 3 months with possibility of extension – Salary:
Base salary: 1045 euro brutto
– Working hours: Mon – Sun 8AM to 9PM (40h/week) – Training: 2 weeks (fully paid, i.e. counts as a part of your salary)
For international candidates:
Free flight tickets from any European city to Athens
 Pick up from the airport
 Free two weeks stay in the hotel
Help with paperwork, opening a bank account, etc. on your arrival
Assistance in finding the accommodation
– Free Greek lessons, cooking courses, sports activities and social events organized by the company. – Real career opportunities in various career paths
Required skills
Other jobs you may like