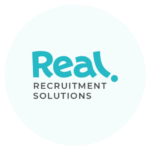 Job Description
Uw werkgever in Portugal is een bekende klantenservice met veel kantoren in heel Europa. Het bedrijf heeft momenteel meer dan 400 duizend mensen in dienst en ontvangt regelmatig onderscheidingen voor werkgeverstevredenheid. Momenteel is onze klant op zoek naar Nederlandstalige medewerkers in de klantenservice. Onze opdrachtgever biedt regelmatig ontwikkeling in vele loopbaantrajecten.
Je kunt AFSTAND overal in Portugal of op kantoor werken.
Jouw dagelijkse verantwoordelijkheden:
Klanten helpen problemen op te lossen
Klanten voorzien van de nodige informatie
Ondersteuning voor een bepaald aantal klanten toegewezen via telefoon, e-mail of externe verbinding
Implementatie van doelstellingen in overeenstemming met kwaliteitsnormen
Werk als het belangrijkste aanspreekpunt voor alle klantproblemen
Wat je nodig hebt om te slagen
Je hebt een native of near-native beheersing van het Nederlands
Goede beheersing van het Engels (min. B1)
Je kunt naar Portugal verhuizen of er al wonen
Telefonisch en per e-mail kunnen werken
Klantgericht handelen
Je moet zowel een teamwerk als een onafhankelijke werker zijn
Wat we aanbieden:
Arbeidsovereenkomst rechtstreeks van het bedrijf voor 6 of 12 maanden met mogelijkheid tot verlenging
Twee salarismogelijkheden:
Met accommodatie: 1070€ (dwz eenpersoonskamer in het gedeelde appartement met andere werknemers)
Zonder accommodatie: 1250€
Tekenbonus van 2500€
Dienstenpakket: particuliere medische zorg
Gratis Portugese lessen, kooklessen, sportactiviteiten en nog veel meer!!
VOOR INTERNATIONALE KANDIDATEN:
Ophalen van de luchthaven en hulp bij formaliteiten in Portugal
Terugbetaling van vliegtickets na ondertekening contract
Jaarlijks Complementair Twee-weg vliegticket terug naar uw thuisland (binnen de EU)
Wanneer u op deze vacature solliciteert, geeft u Real Recruitment Solutions uw GDPR-toestemming. Het is mogelijk dat wij uw CV-gegevens rechtstreeks met onze klant delen met het oog op werving.
Required skills
Other jobs you may like