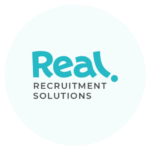 Job Description
Purpose of the role:
The Customer Consultant will provide an excellent level of advise for the customer on a specific product or service. The Consultants will interact with the company's clients by addressing inquiries revolving around product support, invoices, complaints and shipments.
Each Customer Consultant will handle two markets, that is why an ideal candidate should possess excellent command of two of any languages below besides fluently speaking English:
*
German
French
Dutch
Slovak
Hungarian
Czech
Slovenian
Croatian
Romanian
Bulgarian
Spanish
Portuguese
Greek
Italian
Swedish
Finnish
Danish
Norwegian
Mandarin
Latvian
Lithuanian
Lithuanian
Mandarin
Your responsibilities:
Manage business queries and inbound calls (each call lasts approximately. 2-3 minutes)
Receive and respond to questions related to products, promotions, orders, invoices, payments, returns, online platforms, incentives, terms and conditions, etc., by using our knowledge management resources
Process requests and update data in the database
Document interactions in our ticket system
Generate innovative ideas and solutions that will improve customers satisfaction
Employer requirements:
Enthusiastic, communicative approach and willingness to support our customers
Fluent command of two of above languages at C1/C2 level is a must, together with English at minimum B2 level
A great approach to teamwork and focus on internal and external customers
Experience in customer service will be an asset, but is not a must
What employer offers:
Online recruitment process
Hybrid Work model (2 days from the office in the heart of Kraków and 3 days of work from home)
Private medical care
MyBenefit Cafeteria Platform (with Multisport card available)
Group Life Insurance after probation period
Additional day off for your Birthday
Additional two days off per year for voluntary activities of your choice
Employee discount for high-quality company's products
Various portfolio of internal & external trainings: professional certifications, access to e-learning platform
Language courses co-financed by the company
Our client is a large multinational family-owned consumer goods company offering high-quality products in nutrition, beauty, and home care.
The company was founded in 1959 in the United States, and operates in more than 100 countries while supporting direct sellers of the company's products.
The Polish headquarters in Cracow were founded in 2010 and gather more than 600 employees speaking 28 different languages serving more that 40 countries.
The enterprise is known from its widely-addressed values of work-life balance, freedom, reward and family.
In your CV please include your full name, a phone number and your personal e-mail address.
When you apply for this vacancy, you are giving your GDPR consent to Real Recruitment Solutions. We might share your CV details directly with our client for the purpose of recruitment
Please apply with a CV in ENGLISH.
tags: customer service, customer support, foreign languages, english, helpdesk, administration, clerk, office job, client services, call center.
Other jobs you may like