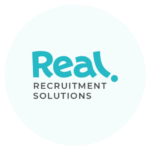 Job Description
Join a leading outsourcing company that specializes in providing customer/technical support and content moderation services and become part of a team of experts! Our client is currently seeking dedicated professionals who are willing to work from Athens in Greece.
Starting Dates: Various starting dates available, including: 27/04 or 23/05
Fast and easy recruitment process
No previous experience needed
Recruitment Process: Easy online recruitment process (phone call and video interview)
No Experience Needed: Previous experience is not required. What matters are your language skills and willingness to learn new things!
Your Responsibilities:
Maintaining and growing relationships with existing clients
Assessing market trends and gathering competitive intelligence in the Polish-speaking market.
Developing and delivering presentations, demonstrations, and product training to Polish-speaking clients.
Meeting or exceeding set targets and quotas in the Polish-speaking market.
To succeed in this role, you will need:
Fluency in Polish (must be at least C1)
Communicative level of English ( at least B2)
You live in Athens or you are ready to relocate
Ability to communicate clearly and effectively
You are looking for adventure
You want to work and travel at the same time
What you will gain:
Salary, bonuses and benefits:
14 salaries – by Greek law
Base salary: 950-1050€ x 14 = 13 300-14 700 Euros
Monthly Performance bonus of 200 Euros
Maximum total annual salary: 17 100 Euros
Benefits and employment
Paid holidays at higher rates according to Greek law
Health insurance coverage for both public and private sectors
All of the work equipment is sent by the employer before your first day!
Full-time, fixed-term Greek contract with the possibility of converting to a permanent contract after expiration
Work Schedule: Working schedule is on rotating shifts, Monday-Friday: 09:00-19:00 (Greek time – 8h/day, 40h/week, 5 days/week)
Although the time frame is 09:00-19:00 you will only work for 8 hours a day!
If you decide to relocate:
We book and pay for your ticket to Greece!
Designated Taxi will take you from the airport to your hotel
You will spend the first 2 weeks in a hotel – free of charge!
The company will help you with finding the right accommodation – the relocation team will assist with any issues you might have
Note: You must be eligible to work in Greece – work permit!
Interested in a new adventure? – APPLY TODAY WITH YOUR CV to start your new job!
In your CV please include your full name, a phone number and your personal e-mail address.
When you apply for this vacancy, you are giving your GDPR consent to Real Recruitment Solutions. We might share your CV details directly with our client for the purpose of recruitment.
Other jobs you may like