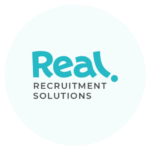 Job Description
Attention Croatian peakers!
Are you looking for an exciting opportunity to work abroad in beautiful Poland? We are seeking highly skilled and motivated individuals.
You will be responsible for providing excellent customer service to Croatian speaking clients. You will be the first point of contact for customers and will handle a variety of tasks, including answering questions, resolving issues, and providing support.
To be successful in this role, you must be fluent in Croatian and have excellent communication skills. Previous customer service experience is a plus.
In addition to a competitive salary and benefits package, we are also offering paid relocation to Poland for qualified candidates. Don't miss this opportunity to live and work in one of the most vibrant and historic cities in the world.
Possible starting dates:| 01.03, 01.04 or 01.05
Hybrid-Work: 2 days at the office (heart of Cracow) and 3 remotely from home
Recruitment Process: Easy online recruitment process (phone call and video interview)
No Experience Needed: Previous experience is not required. What matters are your language skills and willingness to learn new things!
Your Responsibilities:
Maintaining and growing relationships with existing clients in the Croatian -speaking market.
Identifying and pursuing new business opportunities.
Translating sales and marketing materials from English to Croatian , and vice versa.
Assessing market trends and gathering competitive intelligence in the Croatian -speaking market.
Developing and delivering presentations, demonstrations, and product training to Croatian -speaking clients.
Meeting or exceeding sales targets and quotas in the Croatian -speaking market.
About the company:
Our client is a large multinational family-owned consumer goods company offering high-quality products in nutrition, beauty, and home care. The company was founded in 1959 in the United States, and operates in more than 100 countries while supporting direct sellers of the company's products. The Polish headquarters in Cracow were founded in 2010 and gather more than 600 employees speaking 28 different languages serving more that 40 countries. The enterprise is known from its widely-addressed values of work-life balance, freedom, reward and family.
Requirements:
Fluency in Croatian (must be at least C1) and One other language
Communicative level of English ( at least B2)
Ability to communicate clearly and effectively
You are looking for adventure
You want to work and travel at the same time
What you will gain:
Salary, bonuses and benefits:
Standard salary of :
1470-1683 EUR Gross (6900-7900PLN)
CONTRACT:
Standard employment contract for indefinite period of time after 3 months of probation.
INTERNATIONAL CANDIDATES WILL RECEIVE:
+ 2000 PLN Gross bonus for relocating to Poland – Every month for the first 6 months
List of benefits:
Private medical care
MyBenefit Cafeteria Platform (with Multisport card available)
Group Life Insurance after probation period
Additional day off for your Birthday
Additional two days off per year for voluntary activities of your choice
Employee discount for high-quality company's products
Various portfolio of internal & external trainings: professional certifications, access to e-learning platform
Language courses co-financed by the company
Note: We require EU citizenship or full working rights to work in Poland
Are you ready to embark on a new journey in your career?
Apply today by submitting your CV, including your full name, contact information, and email address.
By submitting your application, you are providing consent for Real Recruitment Solutions to share your CV with our client for recruitment purposes.
Don't miss out on this exciting opportunity!
Other jobs you may like