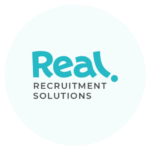 Job Description
FULLY REMOTE OPPORTUNITY – ONLY FROM PORTUGAL!
Looking for an adventure? Join an international prospering company that specializes in providing customers with support in many different fields. Start your career today!
Our client is currently seeking dedicated professionals who are willing to work from anywhere in Portugal (homeoffice).
Imagine working from any city or town by the coast, sipping a refreshing drink and feeling the gentle breeze while getting your work done. With this fully remote opportunity, you can work comfortably from the beach or coast, and explore the beautiful sights Portugal has to offer during your free time.
Here's what you can expect:
Enjoying the freedom and flexibility of a fully remote job that allows you to work and travel around at the same time.
Working comfortably from any beach / coast town and explore the beautiful landmarks of Portugal
Choosing from various starting dates available.
Benefiting from an easy online recruitment process (phone call and video interview).
No previous experience required. What matters are your language skills and willingness to learn new things!
Your tasks:
You will be responsible for maintaining and growing relationships with existing clients in the Dutch-speaking market, identifying and pursuing new business opportunities.
Listen to customers' questions and concerns, and provide answers and solutions;
Troubleshooting regarding orders, deliveries, payments and returns;
Provide information about digital products;
Rerouting of issues to other departments.
You only need:
Fluency in Dutch (must be at least C1) and communicative level of English (at least B2) are required.
EU citizenship or full working rights.
Be courageous and seize this opportunity!
Your rewards:
Standard salary of €1250 gross per month
The option to use discounted accommodation provided by the company (in Lisbon)
Public and private health insurance provided by the employer.
The first contract for 12 months, with the possibility of signing a permanent one after 2 years (or renewing the previous one).
If you're moving from abroad, you'll benefit from:
Airport pick-up and administrative assistance with your registration in Portugal,
Refund of the flight expenses after 9 months after the 1st day of hiring,
Discounted accommodation if you'd like to use one provided by the company,
Integration activities like Portuguese lessons, sports, surfing, waling tours and other opportunities for integration.
Ready to embark on a new journey in your career?
Apply today by submitting your CV, including your full name, contact information, and email address.
When you apply for this vacancy, you are giving your GDPR consent to Real Recruitment Solutions. We might share your CV details directly with our client for the purpose of recruitment.
Don't miss out on this exciting opportunity!
Other jobs you may like