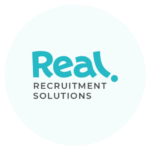 Job Description
FULLY REMOTE OPPORTUNITY ONLY IN PORTUGAL!
Join a leading outsourcing company that specializes in providing customer/technical support and content moderation services and become part of a team of experts! Our client is currently seeking dedicated professionals who are willing to work from anywhere in Portugal.
Starting Dates: Various starting dates available, including: 17/04/2023
Recruitment Process: Easy online recruitment process (phone call and video interview)
No Experience Needed: Previous experience is not required. What matters are your language skills and willingness to learn new things!
Your Responsibilities:
Maintaining and growing relationships with existing clients in the Dutch -speaking market.
Identifying and pursuing new business opportunities.
Translating sales and marketing materials from English to Dutch , and vice versa.
Assessing market trends and gathering competitive intelligence in the Dutch -speaking market.
Developing and delivering presentations, demonstrations, and product training to Dutch -speaking clients.
Meeting or exceeding sales targets and quotas in the Dutch -speaking market.
About the project:
Bol.com is one of the largest e-commerce websites in the Netherlands. Also, it is the market leader in the field of online sales of books, entertainment products, electronic devices and toys. Visitors of the online department store have access to over 6 million products with just one mouse click, including new and second hand Dutch and international books, music, DVDs and games, notebooks, software, mobile phones, LCD and plasma televisions, e-readers with tens of thousands of e-books and a photo album service.
Requirements:
Fluency in Dutch (must be at least C1)
Communicative level of English ( at least B2)
You live in Portugal or you are ready to relocate
Ability to communicate clearly and effectively
You are looking for adventure
You want to work and travel at the same time
What you will gain:
Salary, bonuses and benefits:
Standard salary of :
1307€  if you don't choose to take the free accommodation
1007€ if you would like to live in a fully paid accommodation
2500 Euros SIGNING BONUS!!
Benefits and employment
The first contract for 12 months, It is possible to sign a permanent one after 2 years (or renewing the previous one)
Public and Private health insurance provided by the employer
IF YOU ARE MOVING FROM ABROAD:
Airport pick-up and administrative assistance with your registration in Portugal;
Refund of the flight expenses after 9 months after the 1st day of hiring;
Fully paid Accommodation in the city;
Integration activities: Portuguese lessons, sports and other opportunities for integration
Note: EU citizenship or full working rights are required!!
Are you ready to embark on a new journey in your career?
Apply today by submitting your CV, including your full name, contact information, and email address.
By submitting your application, you are providing consent for Real Recruitment Solutions to share your CV with our client for recruitment purposes.
Don't miss out on this exciting opportunity!
Other jobs you may like