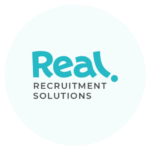 Job Description
Your employer:
A leading multinational food and beverage company based in Switzerland, one of the largest food companies in the world, with a wide range of products including bottled water, dairy products, confectionery, and pet food. It has a presence in more than 190 countries and employs over 300,000 people.
It is now seeking a Flemish Customer Support Agent.
Their mission is to create unforgettable experiences for guests by delivering exceptional service, innovative products, and unique experiences.
General Description:
We are seeking a highly motivated and detail-oriented Flemish Customer Support Agent who is fluent in Flemish and Communicative English to join the team in Portugal. The candidate will be responsible for helping customers with their product and managing their complaints , and answer their questions to ensure the highest standards of quality and cost-effectiveness.
Key Responsibilities:
Advise customers about products and manage their expectations taking into consideration their needs.
Assist customers during the after-sales stage
Process complaints in a responsible way that the consumer is satisfied with the resolution
Providing excellent customer service and building relationships with clients to encourage repeat business
Qualifications:
Fluent in Flemish and Communicative English, both written and spoken.
Strong negotiation and communication skills.
Excellent organizational and time management skills.
Ability to work independently and as part of a team.
Benefits:
We offer a competitive salary:
Annual base salrary is 15 400 Euros Gross
Annual base salary with Performance Bonus is 16 600 Euros Gross
Complexity Bonus
Meal allowance – around 240 Euros a month
Benefits package:
Discounted accommodation,
Meal allowance for every day of your work
Relocation support,
Opportunities for career development within the company
Relocation package includes:
Covered flight to Lisbon
Or any transportation of your choice
The access to discounted accommodation.
If you are a dynamic and results-driven individual who is passionate about delivering exceptional service and quality, we would love to hear from you.
NOTE: Please remember, that full working rights are required to work in Portugal
Apply today by submitting your CV, including your full name, contact information, and email address.
When you apply for this vacancy, you are giving your GDPR consent to Real Recruitment Solutions. We might share your CV details directly with our client for the purpose of recruitment.
Other jobs you may like