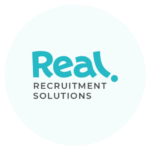 Job Description
We are seeking German speakers who can work from the office in Athens.
Recruitment Process: Easy online recruitment process (phone call interview)
No Experience Needed: Previous experience is not required. What matters are your language skills and willingness to learn new things!
Work 8h a day, 5 days a week
About the project:
You will be working for a digital distribution service. It serves as the official app store for certified devices running on the Android operating system and its derivatives, as well as Chrome OS, allowing users to browse and download applications. It has also served as a digital media store, offering games, music, books, movies, and television programs.
Apply and one of our recruiters will contact you to give you all the information!
We also have other projects for German speakers in many different fields of work!
Your Responsibilities:
General assistance with settings of accounts as well as downloading and installing apps and content.
Processing refund requests on behalf of the customers.
Assistance with payment account issues as well as troubleshooting related issues.
Guiding customers through issues related to unauthorized charges and processing related requests.
Guiding customers on the usage of Gift cards
What you will need:
Fluent level of German (at least C1)
Good level of English (at least B2)
Communication skills
Enthusiasm and a desire to learn new things
Eligibility to work in Greece (EU citizenship or full rights to work in Greece)
Be in Athens, Greece
What you will gain:
Generous compensation : Earn up to 1300€ gross per month
14 salaries per year – guaranteed by Greek law
Annual base salary: 18 200€ and more!
Performance bonus of up to 300€ gross per month
Additionally:
Paid holidays at higher rates according to Greek law
Full-time, fixed-term Greek contract
To apply, please send your CV including your full name, phone number, and personal email address. You are giving your GDPR consent for your CV details to be shared directly with our client for the purpose of recruitment.
NOTE: Please remember, that full working rights are required to work in Greece
Other jobs you may like